Loop / Architecture Tour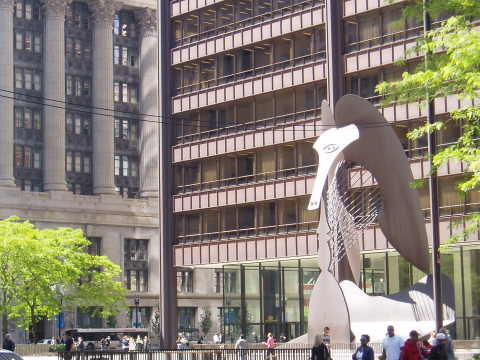 The Loop Architecture Tour will give you a good overview of Chicago's downtown, with a focus on the Loop's architecturally significant buildings. It will also give you a good feel for the hustle, bustle and strength of Chicago. Whether you're an architecture novice or a serious architecture buff, you'll find this tour of interest.  After all, Chicago is the birthplace of the modern skyscraper and one of the most architecturally significant cities in the world. 
Within this approximately one-square-mile area, you will find great architectural treasures, inspired public art, canyoned city streets, a thriving theater district and numerous restaurants, bars and cafes. Approximate distance of walking tour: 1.75 miles.
Begin Tour